Very fitting this one, considering. I took this pic today: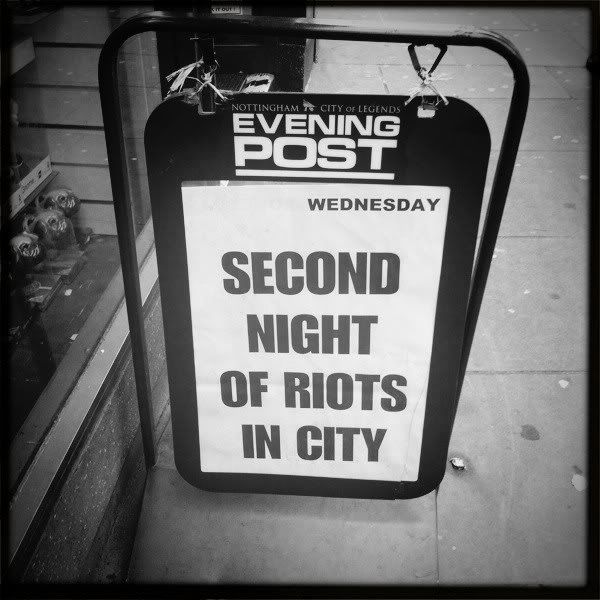 Riots. Attempting to destroy beautiful cities.
London. I was born there.
Nottingham. I live there.
Bristol. One of the most beautiful places on earth.
Manchester. Epic city.

But although this country is a mess, it will rise from the ashes. Unfortunately a whole generation needs to change for that to happen. But happen it will.

What we are left with in the mean time is an edgy atmosphere, I don't like it. Everyone nervous. Places all boarded up. I've not seen more police together in one area since I lived in Ireland.